Joshua 1:8 Consulting Ltd
For the past 12 years Joshua 1:8 has been a small affordable structural engineering company specialising in house and small commercial properties. It's name comes from the bible and the verse says all about what we are about.
"Keep this Book of the Law always on your lips; meditate on it day and night, so that you may be careful to do everything written in it. Then you will be prosperous and successful."
Our ethos is to ensure our work is fully compliant with all codes, insured and backed up by over 30 years experience. Your safety is our priority and we try and keep our overheads low so that you, our clients can get a quality service at an affordable cost.
We operate in Fife, Perth, Dundee, Central Region and Edinburgh.
Renovations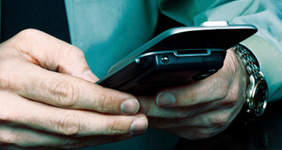 Carrying out renovations to your home? Need advice give us a call and let us give advice on extentions, loft conversions, opening up rooms, anything you need to change your home.
Repairs
Need repairs to your home? Worried, unsure? Let us reassure you and help you minimise costs. We have experience of settlement and underpinning design, lintel repairs, in fact all structural repair work.
New build
Are you a first time new build or an experienced builder let Joshua 1:8 take the strain and give you a quote for all your structural engineering needs